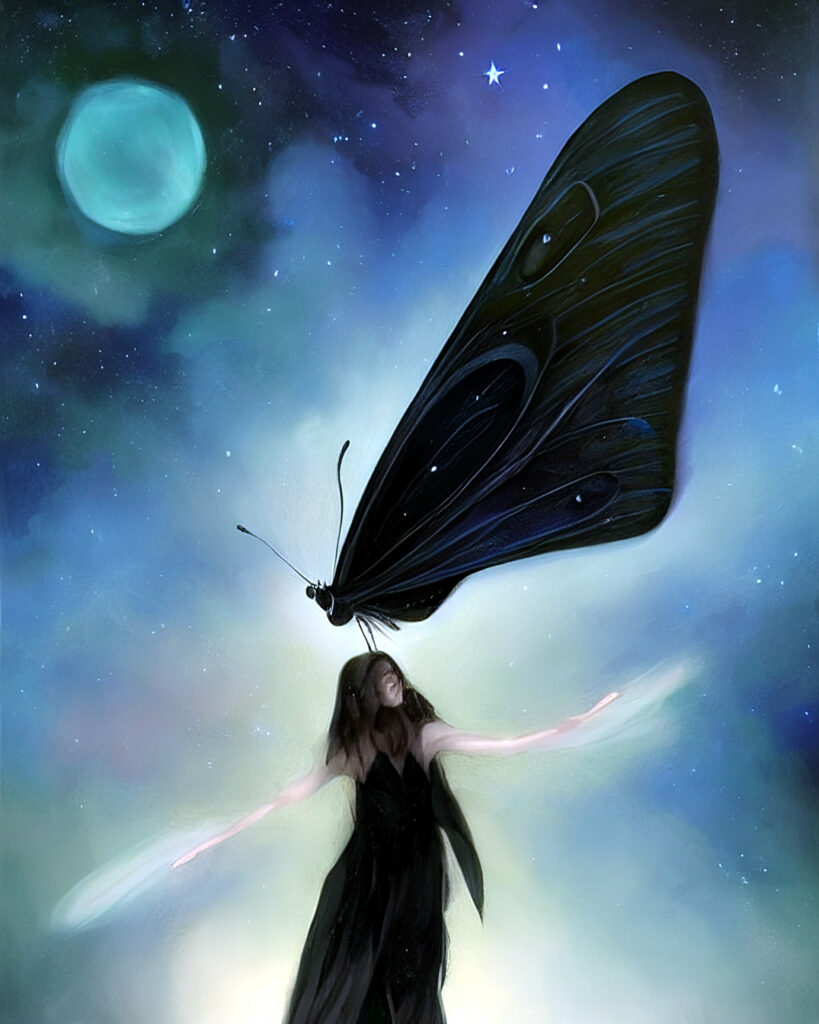 It came
surrounded by night.
My mother was asleep,
smiling serene
inside a lacquered box.
And it was quiet,
so quiet that
I wanted
to scream
forever.
The house was already
full of people.
We were stepping in circles,
boiling planets around a silent star,
candles and prayers
blending in a solemn symphony.
The butterfly stopped
on the northern wall,
directly under my room's window,
black wings pierced by nails,
like the hands of a martyr
touching a cross.
The others left
before midnight.
Trying to take refuge in dreams,
my eyes,
wide shut by tears,
sank in beams of blue light
pouring out of the box
where mother was resting.
Don't be afraid,
the butterfly said.
I'm your grief,
and I will help you get over this.
Of course, it will take time,
but I will be here,
my friend!
I will rise
and shine for you
until the end!
Was it yesterday?
Was it a lifetime ago?
Sometimes,
when I lift my eyes,
it spreads soft wings
like a smile,
absorbing the light,
swallowing my inner darkness,
the black butterfly,
my new friend
of sorrow and pain.
text & artwork by Marian C. Ghilea
#poem #nature #butterfly #art #sorrow #death #pain #grief #black #funeral #mother #fantasyart #scifiart