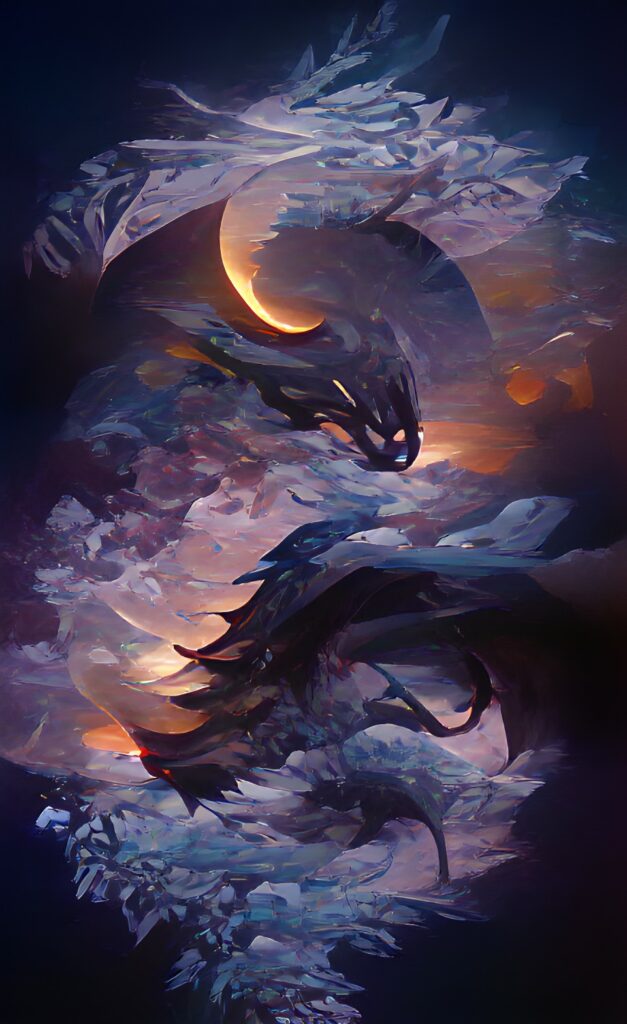 White dragon, you inspire me to write.
I love the way you soar, fly, and explore;
When entering my weary thoughts at night,
You make me dream about that splendid shore.
I wanted to compare you to a distant thunder,
But you are more mysterious, reserved, and strange.
Mist floats over the seas that fall asunder
When autumn has the same bright color change.
You fill my heart with falling stars and spells
That sprout from shiny scales and burning eyes;
In melodies of flutes and silver bells,
My zest for you is bright, like a sunrise.
In the enchanting light of the Blue Moon,
Remember to come back to my world soon.
(c) Marian C. Ghilea, 2021
artwork by Marian C. Ghilea