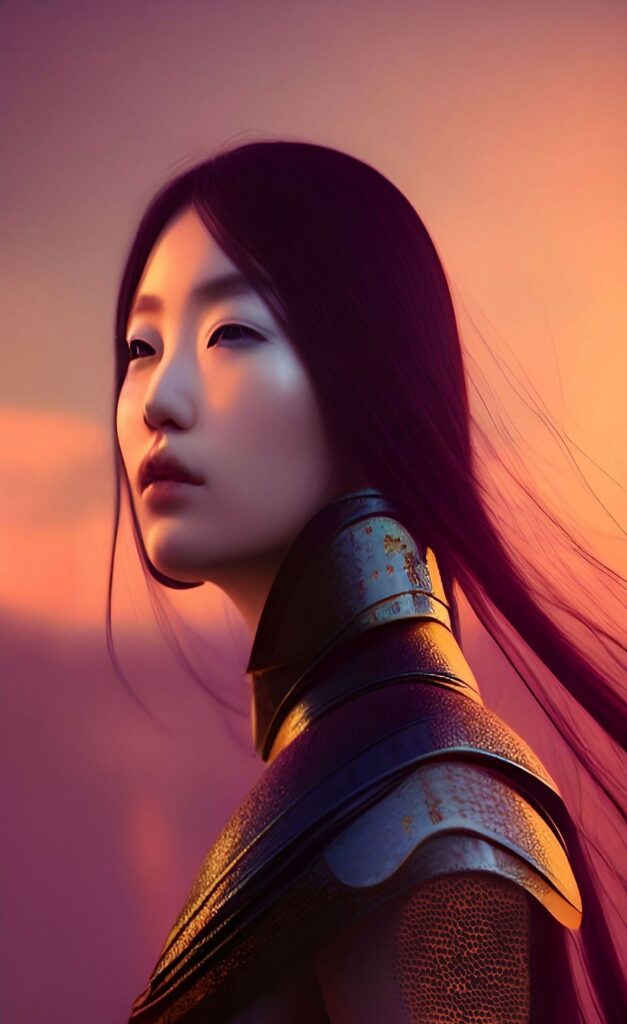 The spring,
sea of branches,
spreads glimmers of fire
among future leaves.
It's getting late.
Velvet veils
of twilight
pour over peaks.
I draw my sword.
The blade stabs the air
and lets new dreams
cut my shrowds.
It's time for a change,
immortality
is waiting
beyond the clouds.
Wooden drops
and liquid twigs
mingle
in silent dancing.
Dreams over dreams
stay together as one:
they are quickly
advancing.
I'm going to shout:
"I exist!
That's enough!"
and let the wind carry me.
Strong wings fill the dusk,
I'm ready to fight,
one step
from eternity.
text & artwork by Marian C. Ghilea