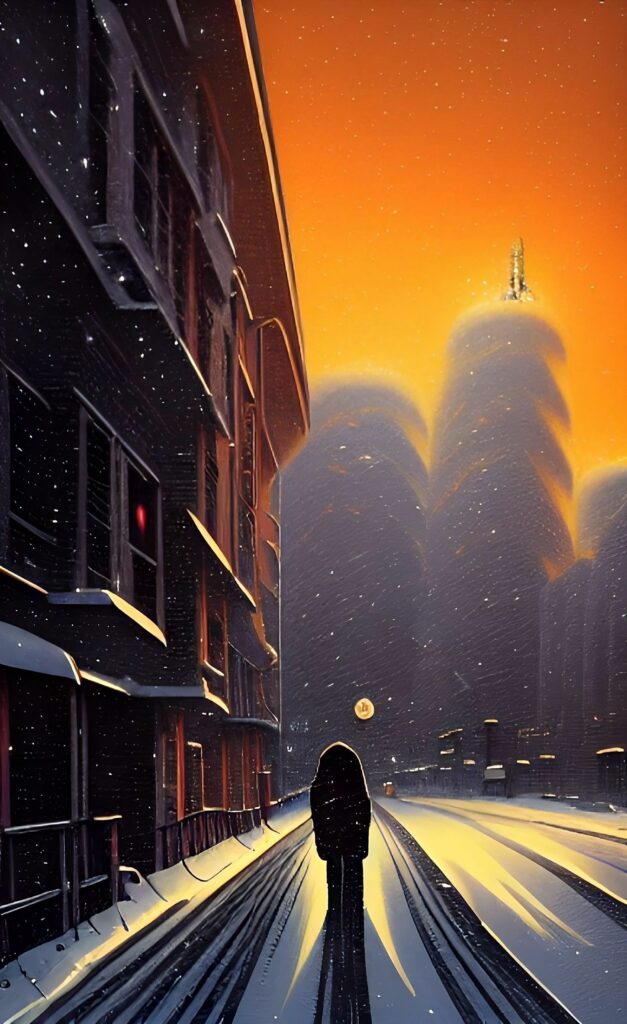 Nightfall.
Wind and snow.
I'm freezing
on empty streets.
Wounded,
my thoughts scatter,
turning corners,
shards of ice and glass,
memories
fading
into nothingness.
Moonlight.
I'm breathing
a city full of ghosts,
crumbling songs
already vanished,
already long gone.
A final deep breath.
Soon,
I shall sleep,
I shall turn into
a ghost full of cities.
(c) Marian © Marian C. Ghilea, 2019
artwork by Marian C. Ghilea, 2022